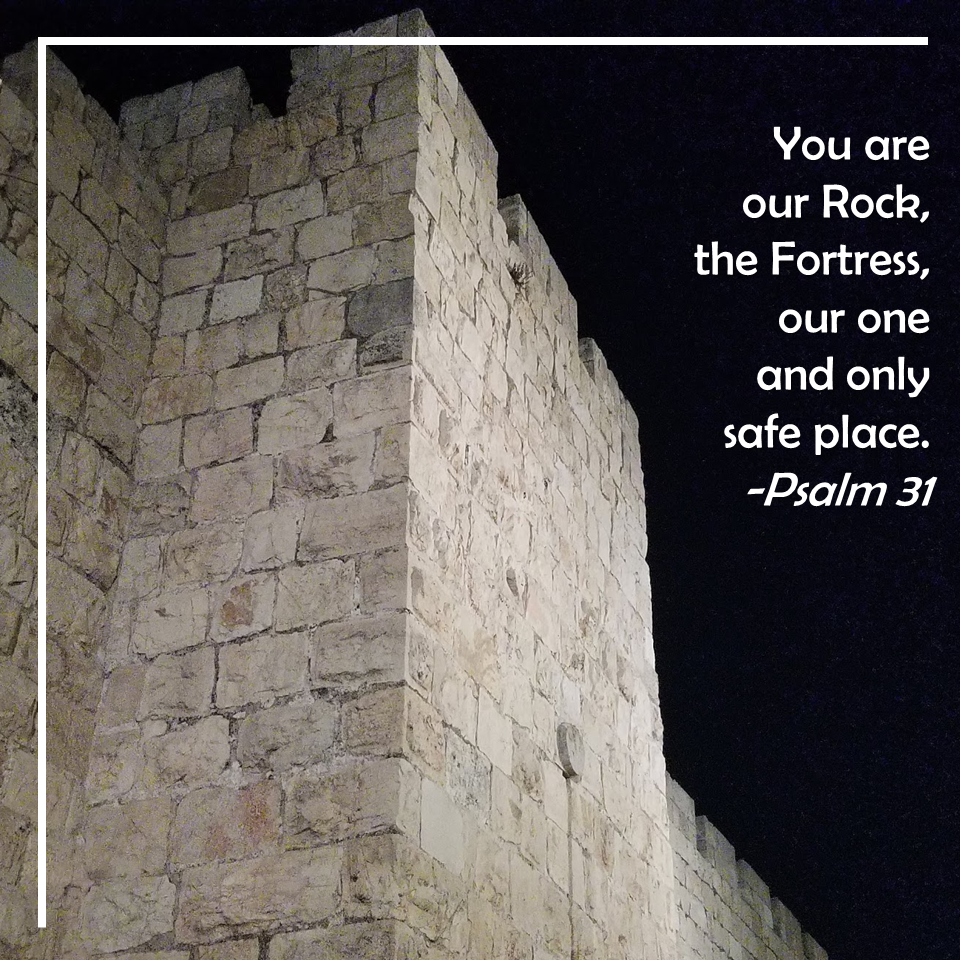 PSALM 35
God. Abba. Father.
Some days, Lord, we feel like we are being chased into a corner. Sometimes by real enemies. Sometimes by the choices we've made or the circumstances of life. And sometimes, by the enemy of your righteous ways, O God. When that happens, stand up for us. Help us. Say to us: "I am your salvation."
Thank you, Lord. When the ungodly pursue us for believing in you, may your Holy Spirit chase them away. May they slip and fall on their way to defeat us. When we have been innocently trapped by those who seek our demise, surprise them with their own ruin.
We will celebrate and be glad when we are saved. We will sing: "There's no one like our God! You rescue the poor and the weak. You protect the unprotected." O God, we cry out for the lives of those who are struggling with the hard reality of homelessness and poverty or children whose voices for safety and stability go unheard. We also think of your Son, Jesus, who was crucified on our behalf, our Passover Lamb. We find it hard to imagine all he went through. Just because he loves us. Thank you for your mercy.
Lord, when we face times of personal injustice, when others repay our good for evil, give us the courage and the grace to pray for them. Even when we stumble and fall and others cheer for our defeat, and we wonder where you are, come to our rescue. We will worship you; we will praise you for saving us. Defend us, Lord God. We are only worthy of your liberation because of your great compassion.
We know you see it all. The good and the bad. Please, don't be silent. Defend us. Put to shame those who exalt themselves at our expense. We trust that you will save us. Yes, you have saved us! You, Lord Yahweh, are wonderful! You are worthy of our praise all day, every day. We know that you work all things together for our good, for your glory, and for our joy.
May you be glorified. In us and through us. In Jesus' name. Amen.
Read this Psalm at Biblegateway.com