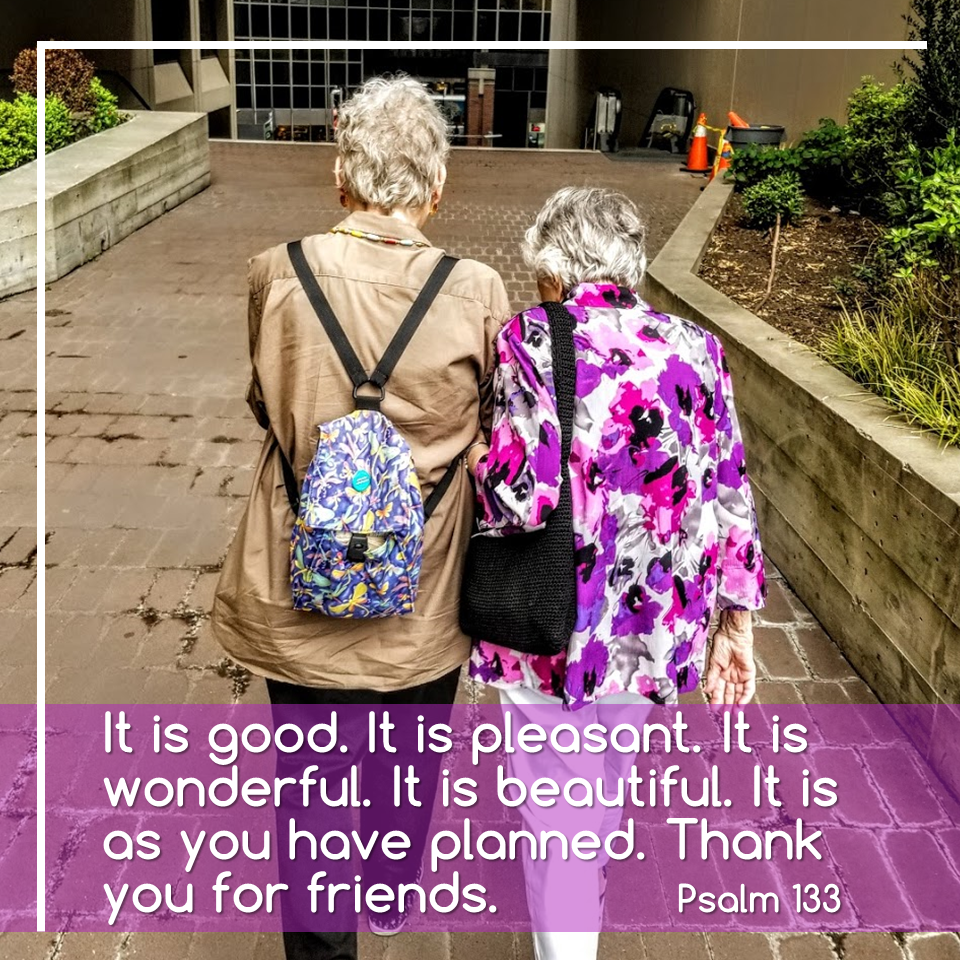 Psalm 131
God. Abba. Father.
Let us be content today. Let us keep our eyes fixed on you, your great love for us, and what you have done for us. You have given us more than we need. Even more than we can imagine. With your Holy Spirit in us, we get to breathe deeply in your well of life, and life to the fullest. We can be completely satisfied by just being in your presence. Thank you.
We long to be with you. It is where we find matchless joy and rest. Give us opportunities to step away from the noise and the busyness of our schedules and, as a child, sit in your lap, Abba. Your perfect peace, your Shalom, is such a precious gift. We open our hands and our hearts today to receive it.
We trust you. Our hope is in you alone. You are the One True God. We love you and we thank you for special moments of just being with you. They are more valuable than any earthly treasure.
Thank you, Jesus.
Amen.
Read this Psalm at Biblegateway.com