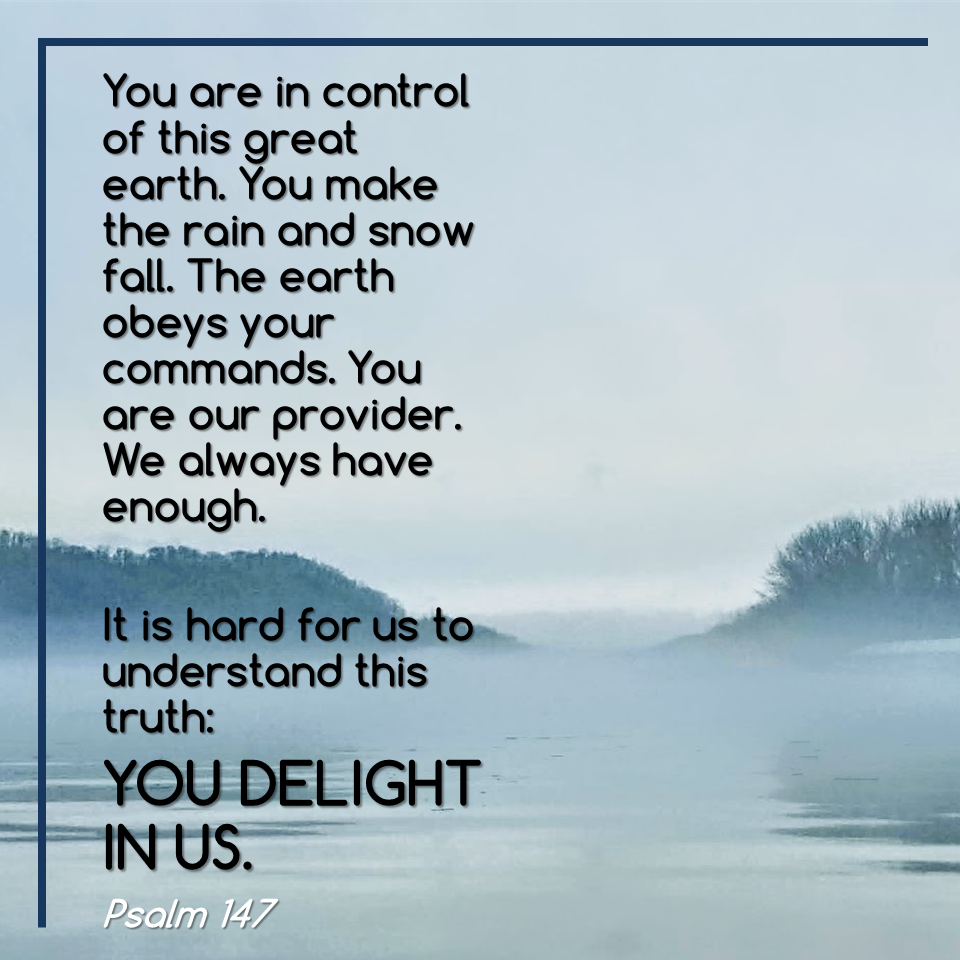 Psalm 149
God. Abba. Father.
Hallelujah! We sing to you, oh Great King! It's a new day so we sing a new song. We praise you for your faithfulness yesterday. When we gather today, we will testify to your love for us. We will tell of your wonders that have recently occurred in our lives. The healings. The provision. The impossible.
And we will sing with joyful instruments and beautiful dance! Your word says you delight in us. You crown your humble children with the victory of salvation! We are blessed! So, we will sing as we worship, as we walk about our day, even as we lie down in sleep tonight.
You have given us the authority to defeat the enemy by the power of your word. The Word is Jesus. He is our strength and our battle sword. Thank you! When we are being attacked by the troubles of this life, we remember why Jesus came. When sickness takes the vitality from our bones, we will sing songs of the promise of healing. When our checkbooks are running on empty, we will proclaim assurances of your provision. When our hearts are broken and grieving, we will remember with hope the unconditional love and compassion you have for us. When the path is dark and confusing, we will say with confidence, "God will make a way!"
That is what makes us sing! We love you and worship you today! Praise your name, Jesus!
Hallelujah!
Read this Psalm at Biblegateway.com