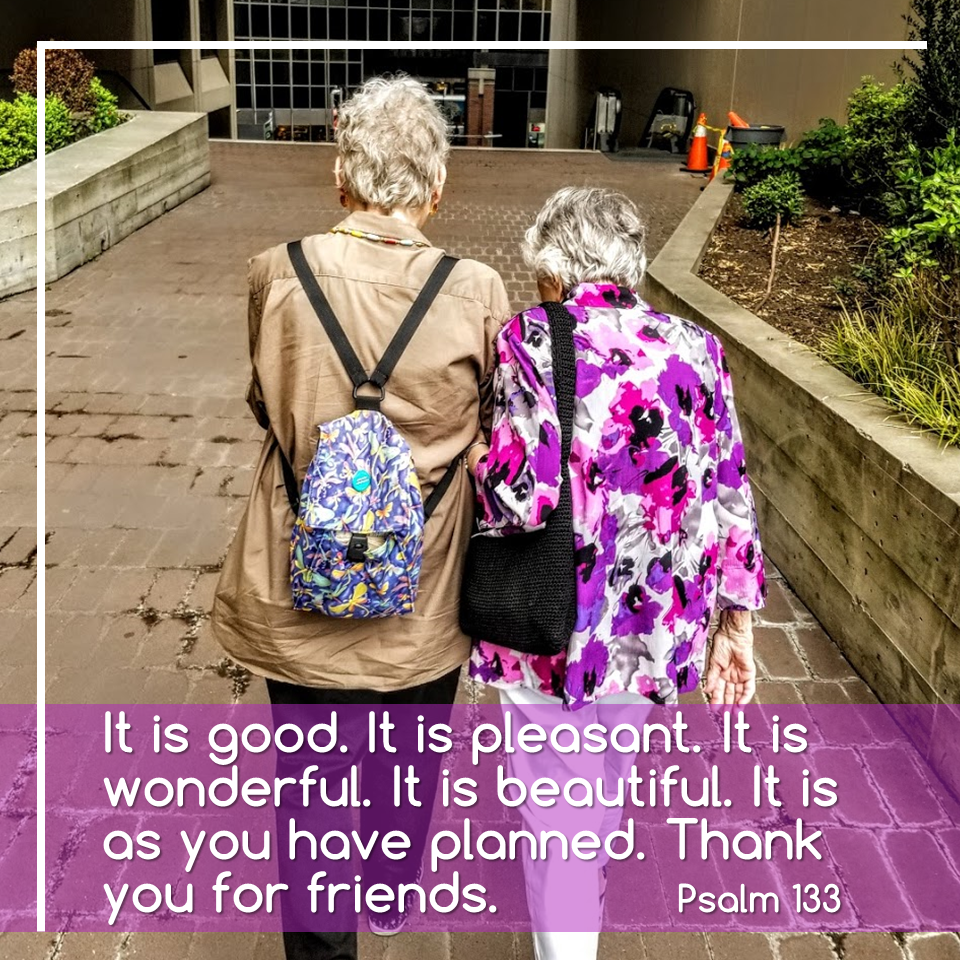 Psalm 139
God. Abba. Father.
Thank you for seeing us. You know when we rise, when we eat, when we work. More than that, though, you know our thoughts and our heart's desires and dreams. You know everything about us in a deep, intimate way. Why, even before we speak, you know what we're going to say. It is such a comfort to our souls to have someone nearby who knows us so well. Yes, you are a constant delight. We are free to just be ourselves in your presence. No masks or acting a certain way for you. No compartmental thinking. And even though you know everything about us, and we admit that some of that is not pretty, you continue to love us. You protect us. Thank you!
Everywhere we go, you are with us. We recall the name of your Son, Emmanuel, which means, "God with us." From mountain tops to beaches, from the city to the forest, from our home to our place of worship, you are there. Daytime. Nighttime. Dawn. Sunset. There is no place we can go where you are not a whisper away. While it is a joy to be in your presence, remind us that we cannot hide from you either. Up in the sky, or out in the ocean, or even under the covers when we are afraid, you are by our side.
You have seen us from the moment of conception. You are the Master craftsman. You put us together, piece by piece. We marvel at how you created us. We praise you! All our days are numbered until we leave this place and move to an eternal home.
You are always thinking about us and our good. When we do the math, all of your thoughts and plans for each person in the world, we cannot quantify it. Not in our minds, nor in any man-made computer. You are amazing and precious to us at the same time.
Whether the morning sun brings fog, rain, fresh fallen snow, or plenty of sunshine, each new day is fresh and beautiful. A new start. We delight in knowing you are with us.
Protect us, Lord. Keep us from evil. Search our hearts. Forgive us. Lead us so that we may walk as you have ordained, as you have planned for us. 
Thank you for this life. Thank you for being near, and dear to us. You are great and worthy of all praise and all glory.
Through Jesus.
Amen.
Read this Psalm at Biblegateway.com