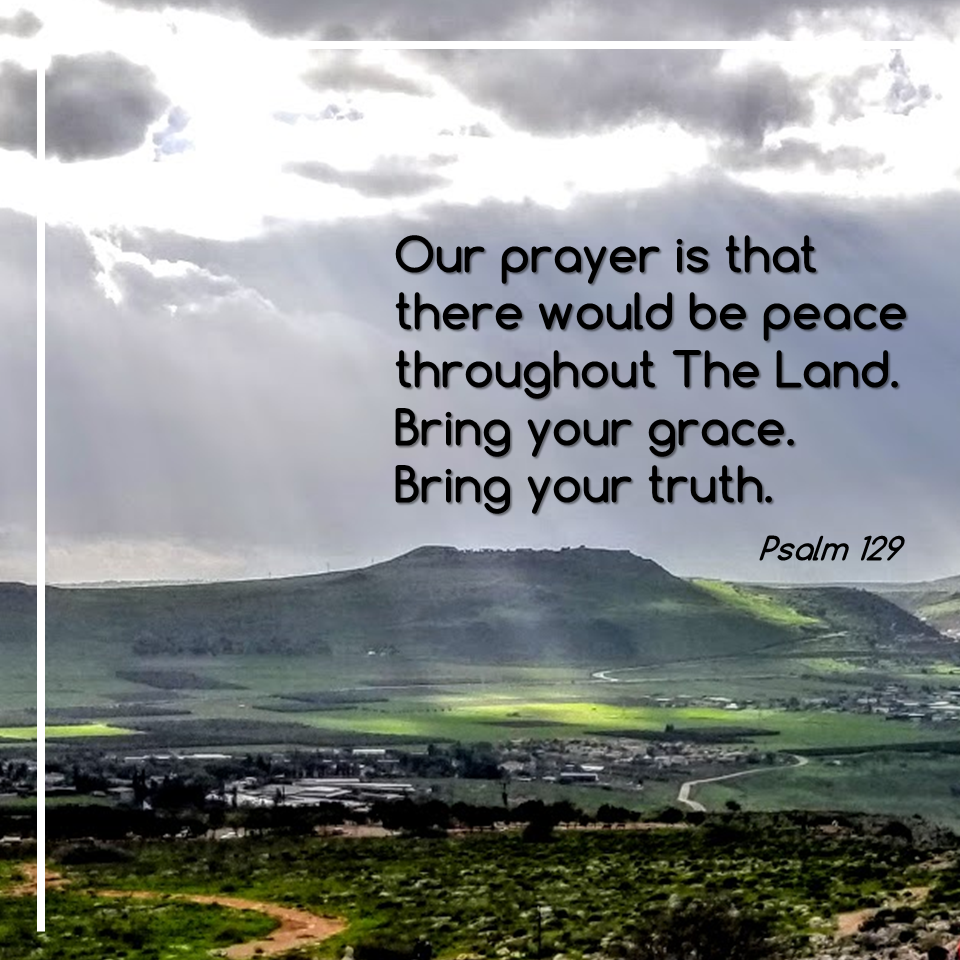 Psalm 129
God. Abba. Father.
Today we thank you for Israel and its special place in your heart. The people of The Land have suffered greatly throughout the years. Most of its neighboring nations would prefer that Israel not exist. Yet God. You have protected this special place. You have kept The Land safe.
Most who live there honor your name. Bless them. And to those who would welcome its demise, only you know their hearts. May you bring your holy judgment. In your time.
Our prayer is that there would be peace throughout The Land. From the lush central plains of the Shephelah, to the desert around the Salt Sea. From the northern-most Mt. Hermon to the fertile crescent and the Galilee. From the metropolitan cities along the Mediterranean to the villages along the Jordan River. Bring your grace. Bring your truth.
Thank you for this special place. Yet, let us also be reminded that while our Savior walked the dusty roads of Jerusalem he lives in our hearts, in the lives of those who have bowed their knee to the infant son born in Bethlehem, who is our risen King!
Jesus!
Amen.
Read this Psalm at Biblegateway.com