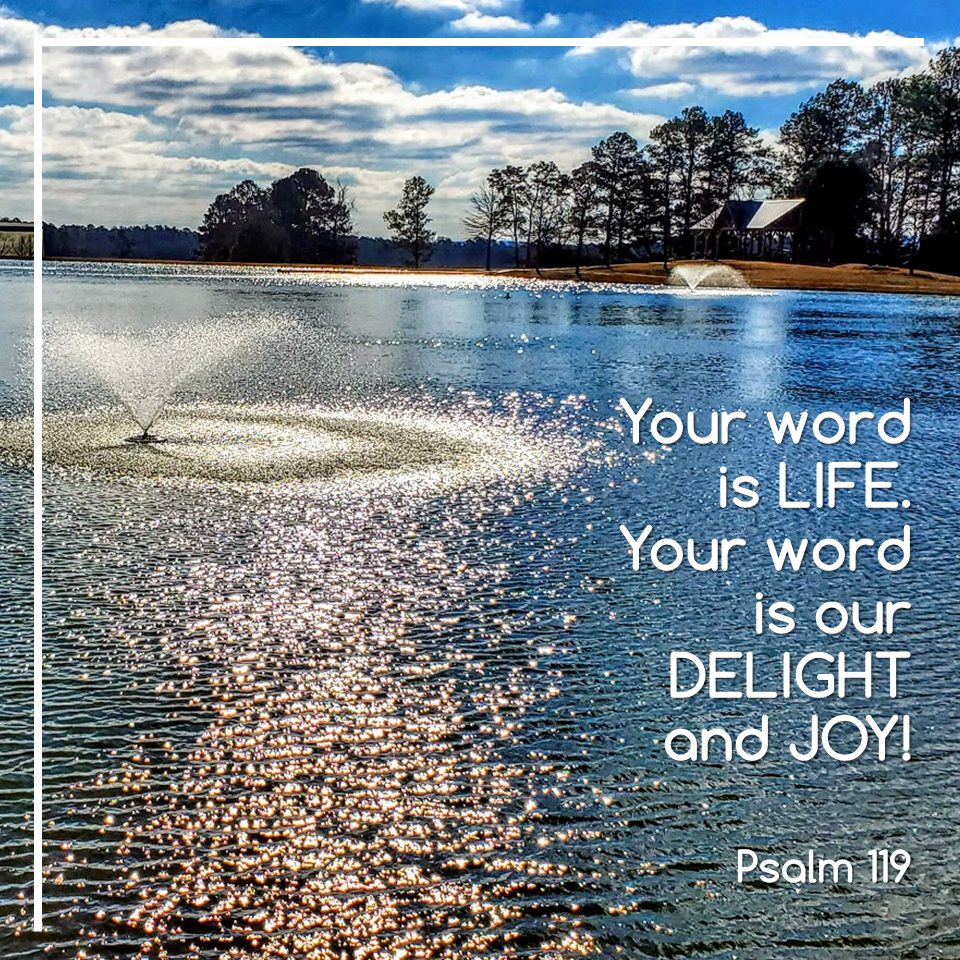 Psalm 119–7, Zayin
Tool or Weapon, verses 49-56
Psalm 119 is broken down into 22 different sections, one for each letter of the Hebrew alphabet. Included in each day's prayer is a common meaning of the letter, and the verses connected with that section.
God. Abba. Father.
Thank you for your word. Like a farmer's trowel, may you plant your word deep in our heart. Thank you for your promises of truth and life. We cling to your word every day for it brings us hope. Your promises keep us steady when the storms prevail. Yes, we are energized by your word!
Others may turn their backs to you, but we will press on. Others may mock our devotion to you, but our adventures with you affirm your love for us. Your precepts keep us on the right track. Your unending compassion guides us and keeps us safe.
We sing of your faithfulness day and night for you are good to us. We are comforted by the peace of your word.
Jesus is the Word.
And it is in His name we pray.
Amen.
Read this Psalm at Biblegateway.com