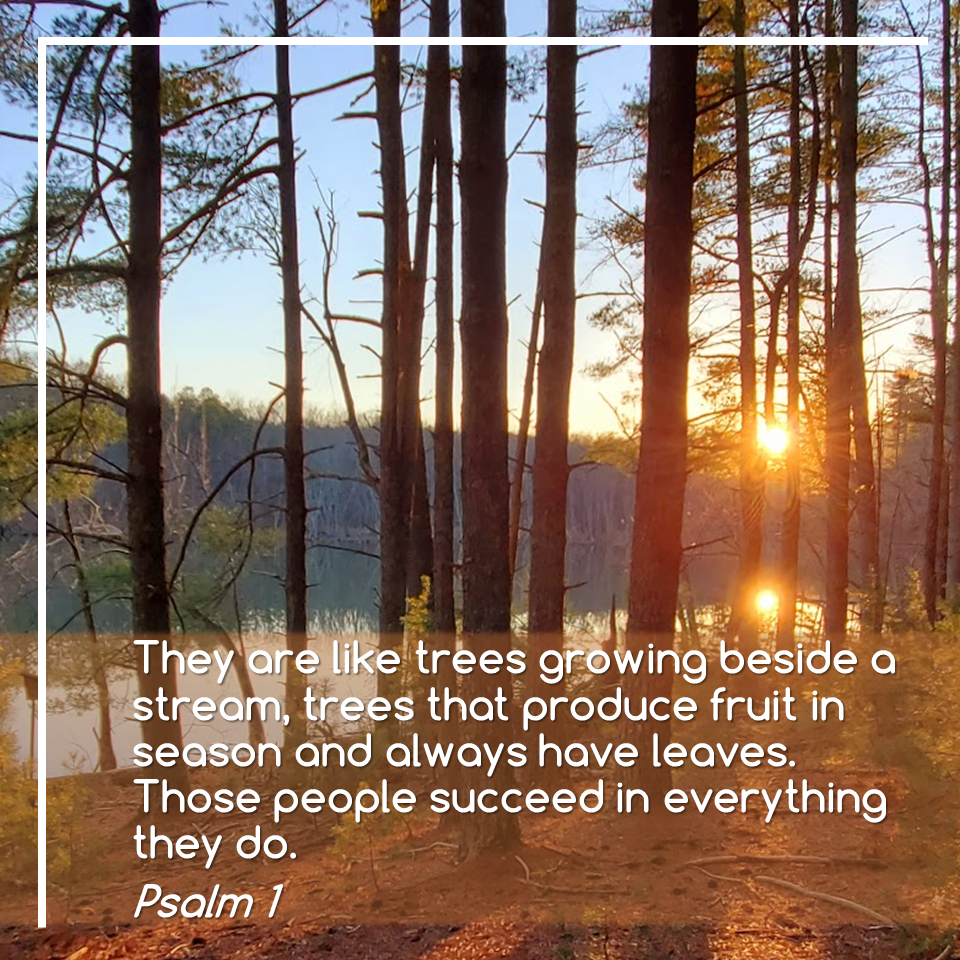 PSALM 1
God. Abba. Father.
Thank you for blessing those who refuse to follow evil advice or to be trapped into following sinners or those who mock your holy name. Thank you for filling us with your Holy Spirit so that we may embrace your word and your truths. And as we do so, we are happy and blessed. We find delight in meditating on your Word day and night. We find joy in thinking about ways to honor you and follow you. You say we are like a tree planted along a stream, a tree that never fails to bear fruit. May we be ever mindful that your ways lead to success!
Protect us from those who are evil. We don't want to be blown about like the wind, without a firm foundation. Thank you for your grace. On the day of judgment, you will receive us with all those who call on your name. You protect everyone who follows you.
And Lord, we pray today for those who do not follow you, whose choices lead to ruin. May your Holy Spirit call them to you. May they bow their knees to you and your overwhelming grace.
We love you, God, and offer this prayer in Jesus' name. Amen.
Read this Psalm at Biblegateway.com