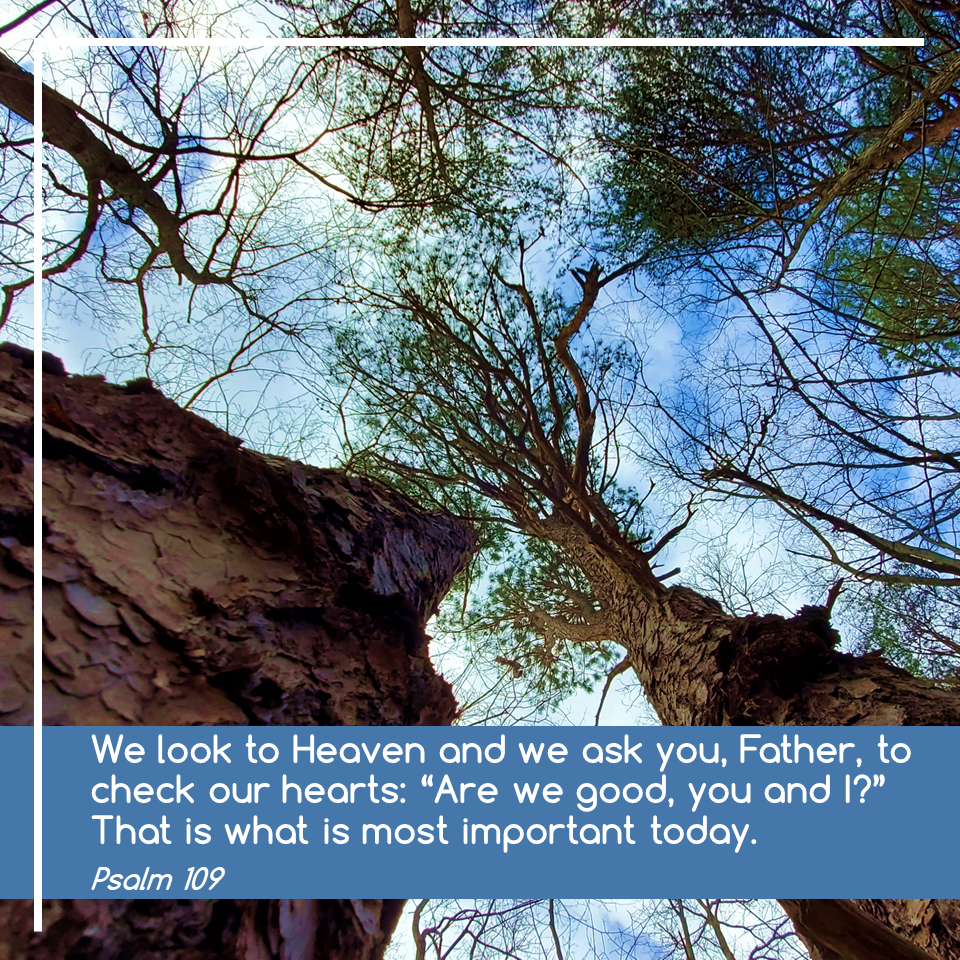 PSALM 104
God. Abba. Father.
You are great and beautiful. We praise you with all that we are! You, God, are clothed in splendor and majesty, with robes that sparkle with the Light of heaven. You have built your home in all of heaven and all of earth. You live in the hearts of men and women, yet you sail over the globe on the winds of your Spirit. You are everywhere! From the highest mountain to the depths of the sea. From rural farmlands to urban skyscrapers. Thank you that all of nature responds to your commands. You have made a promise that the earth will never be destroyed by flood. Thank you!
You care deeply not only for us, men and women created in your image. But you also give life to the animals of the fields, the birds of the air, and the fish of the sea. You bring forth food from the earth — wine from fruit and bread from grain. The seasons mark the time of the year. The sun determines the start of each new day. All creation depends on you. We depend on you. Thank you for your faithful provision via your wonderful creation. Let all living things – people, animals, plants — sing praises to you!
Lord, your glory lasts forever! As long as we live, we will offer praise and thanksgiving to you. Hear our prayers. Turn your ears to our singing. May even our thoughts be pleasing to you. Yes, you are the One True God. You make us glad!
We praise you for this day. We praise you for your Son, who came to set the captive free, to heal the brokenhearted, to allow us to clearly see all that you have done for us.
And it is in Jesus' name we pray.
Amen.
Read this Psalm at Biblegateway.com