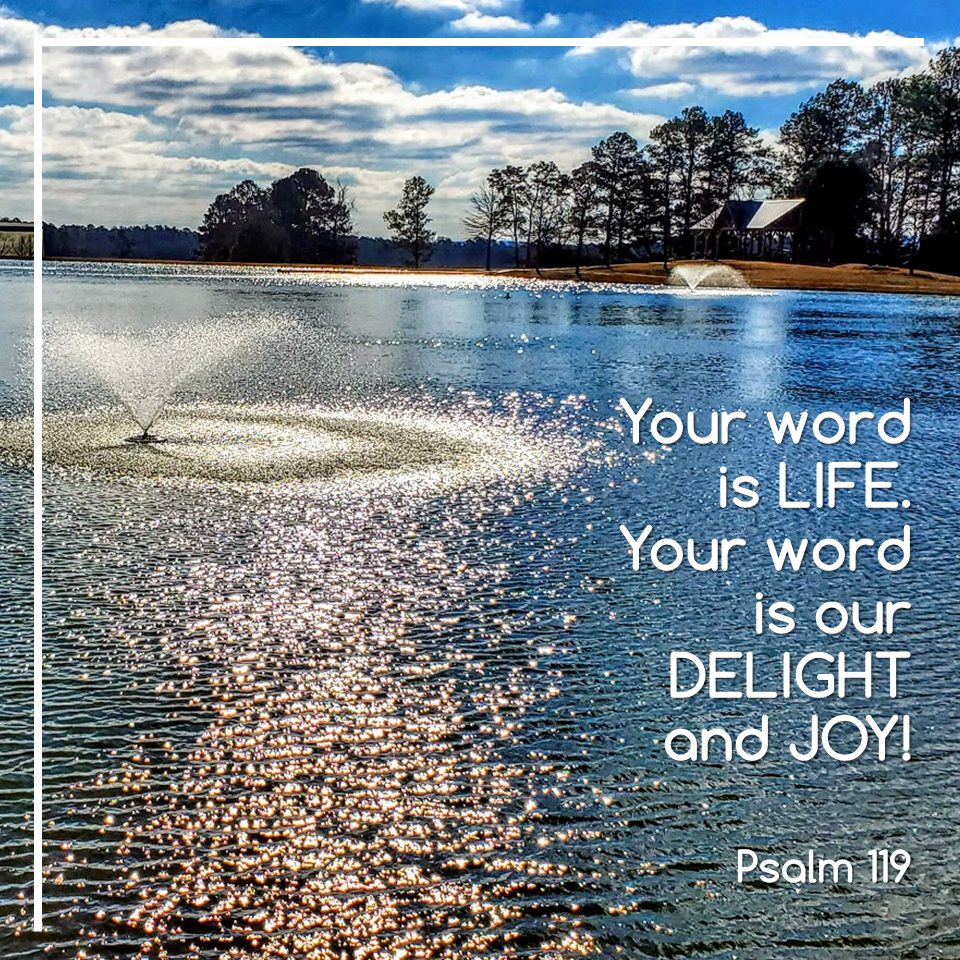 Psalm 119–17, Pey
Mouth or Voice, verses 129-136
Psalm 119 is broken down into 22 different sections, one for each letter of the Hebrew alphabet. Included in each day's prayer is a common meaning of the letter, and the verses connected with that section.
God. Abba. Father.
With our lips, we praise your holy name today.
Every word that comes from your mouth is a word that gives us life and gives us hope. So, we choose to obey your word today. It is a bright and shining light that illuminates our paths. Your word brings clarity to each step we take, so we may walk with confidence and boldness.
Look on us with favor and grace. Please do not turn your eyes away from us. Keep speaking your truths to our hearts. May you be proud of us as a father is proud of his children. Attend to us like a trail guide in the woods. May your word mark our path as blazes on trees or signposts along the journey. May we remember your promises and be assured that you are taking great care of us.
Protect us from those who seek to take us down. Teach us. Lead us. We trust you, God. Our hearts break for those who turn their backs to you. Use us to reach them. May your Holy Spirit move through the Land. Break chains. Bring healing and comfort. Give sight to those who are blinded by untruths. May your perfect peace rest on us all.
Thank you for the word which brings life. The word is Jesus. His grace is abundant for us all.
Amen.
Read this Psalm at Biblegateway.com