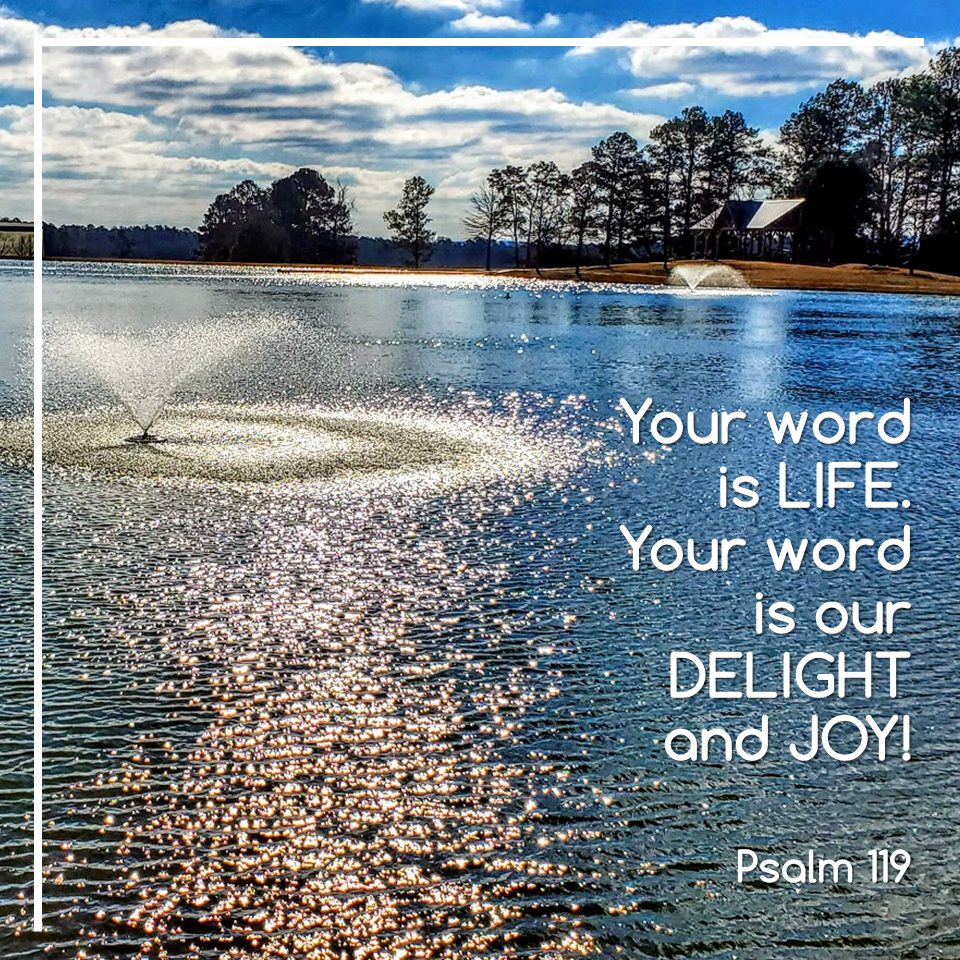 Psalm 119–10, Yod
Hand or Create, verses 73-80
Psalm 119 is broken down into 22 different sections, one for each letter of the Hebrew alphabet. Included in each day's prayer is a common meaning of the letter, and the verses connected with that section.
God. Abba. Father.
We praise you today and thank you for your creation. You are the artist, the potter. You molded us with your very own hands. Then your very breath gave us life. We ask that you give us your wisdom. We need understanding. We need your common sense in this world. Raise up others who will gladly open their hands to receive your instruction.
Forgive us when we do things our way, when we are selfish. Your path is the way of truth and life. We reach out our hands to take yours and say, "Lead us, Papa." May our following you be our top priority.
We find joy in the teaching of your word. In times of anxiety or pain, we have found comfort, hope, and peace in your word. It brings us life — just as when you breathed into us, when you first formed us. Thank you.
May we be quick to share with others the joy we have found in you and in your word. May we be zealous for your truth. Let our lives reflect the clarity of your truth and grace to those in this world who hear and believe only lies and discord.
Thank you for leading us by your faithful Word. The Word is Jesus. He is our life.
And it is in His name we pray.
Amen.
Read this Psalm at Biblegateway.com